Comments: 0 - Date: September 5th, 2008 - Categories: Uncategorized
My good friend Darcy Bartoletti will be part of what looks to be an interesting group show in Los Angeles this coming September. The Carl Berg gallery will have the group show "New Wave" on view from September 6 – October 4, 2008. I saw that San Francisco artist Michelle Blade will also be taking part in this show. Not only does she makes some pretty great paintings she has a really amusing and often times inspiring blog called Eternal Summer check it out, see what she did today.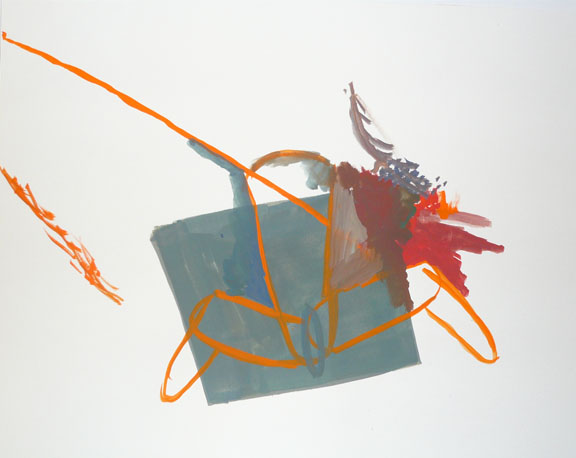 I wish I could see all of Darcy's work put on display in the gallery. I will be curious to hear how he decides to install them. As I flipped through the files of his new work that he sent me for this post I really felt that it was as if i was looking through his journal. It was not that each drawing was a clear entry by which Darcy chronicled his daily happenings, but there were themes in the collection of drawings that seemed to me as if he was struggling to understand his position to certain things. Through looking at his work I began to think about spirituality, sex, boredom, loneliness and a desire to connect… to understand his place in the greater picture. Maybe that is really what I am trying to get at. In the collection of 40+ drawings that he sent me I really felt a desire to evolve, a desire to understand, while at the same time also acknowledging one's desires and temptations. It is this struggle to conquer our "demons" and move forward that defines much of the experience of being alive. In his new work Darcy has put a bit of his own experience with the sacred and the profane out there for the rest of us to mull over. He his not preaching by any means, he is just saying he is only human in a very sincere way.